Auto Addicts - Volume Three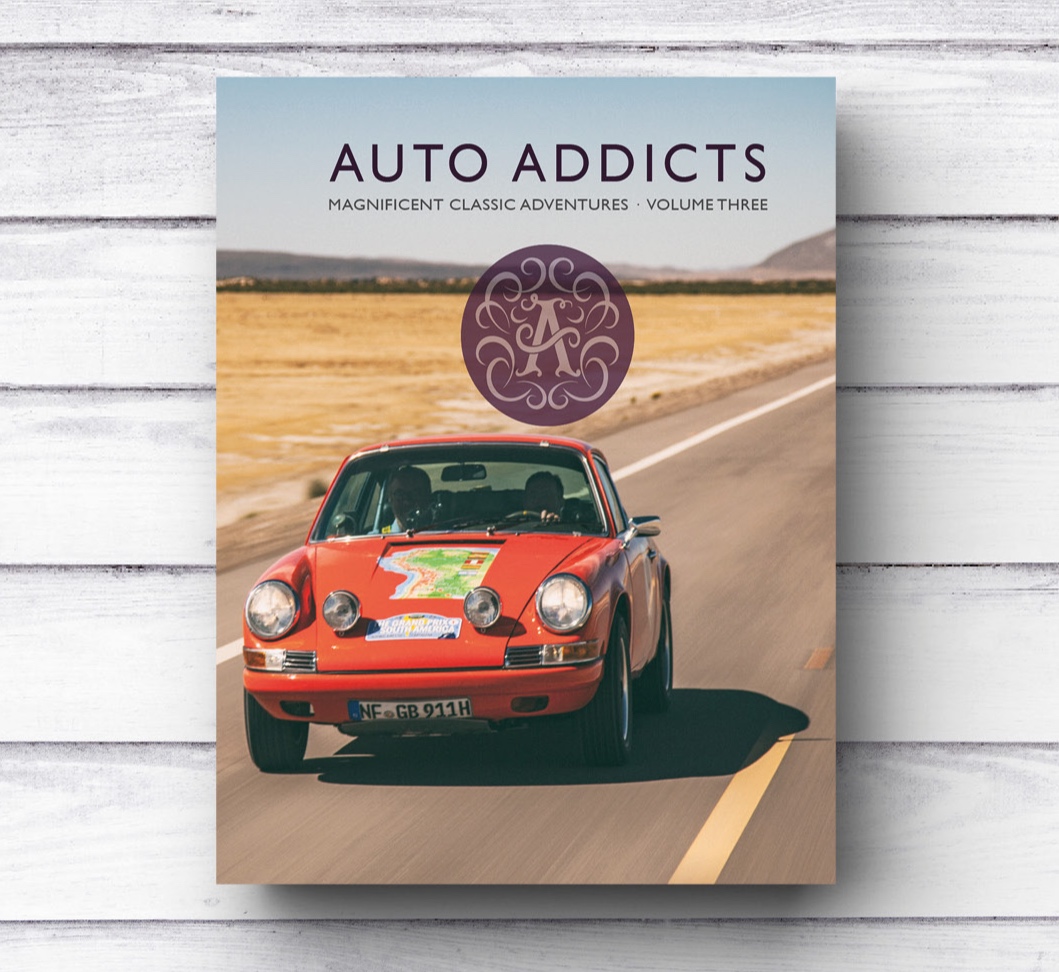 Auto Addicts - Volume Three
In Volume Three - we span the globe covering adventures from Australia, Himalayas, Morocco to South America and Mexico. Following rallies, tours and races as they embark on their adventures. Events covered include: ERA's Himalayan Challenge, Grand Prix of South America, Panda Raid, La Carrera Panamericana and so much more.
Auto Addicts is a classic lifestyle magazine connecting a like minded community of creatives, writers and top photographers with classic adventure thrill seekers through a series of first hand stories reporting on the heroes of the hour all accompanied by some stunning photography.
We believe those that dare to do should be applauded and a moment of endeavour should be captured and preserved in high quality print.
Volume Three covers events from September 2018 - March 2019 including ERA's Himalayan Challenge, the Grand Prix of South America, La Carrera Panamericana, Monte Carlo Historique, the Panda Raid and Goodwood MM77.
Auto Addicts is 134pages printed on a high quality 140gsm uncoated stock, which is perfect bound with a soft touch matt laminated cover. There is a limited number of copies.